The publisher:
After more than 25 years of hard but fair education with indie publishing legend Walter Holzbaur and his Wintrup Musikverlag, it's time for Marcus Bünte to take on more responsibility and stand on his own entrepreneurial feet in early 2021. He takes over the traditional Flex-Ton catalog from the 80s, which was previously docked to Wintrup, and founds the brand-new Flex-Ton Musikverlag GmbH, with which he has since continued to look after the administration for Wintrup Musikverlag from the office in the East Westphalian Hanseatic city and Handball metropolis of Lemgo, in addition to his own Flex-Ton topics. The Wintrup office in Berlin's Prenzlberg district will continue to be the residence and contact point for both publishers in the capital.
In keeping with its name, Flex-Ton is intended to stand for a flexible and absolutely tailor-made service for all authors and partners. In the omnipresent and market-dominant striving of all the large multinational Publishers after acquisitions worth millions and fund-financed mega deals, one should perhaps not lose sight of the actual sense and purpose of music publishing. Authors place their most precious asset, their creative output, in the hands of a publisher. Accordingly, at Flex-Ton, personal contact and individual support have top priority from day one, with a clear focus on appropriately targeted and (pro-)active work for the represented copyrights. To put it in a nutshell:
FLEXIBLE-PERSONAL-QUALITY SCORES OFF QUANTITY-(PRO-)ACTIVE-AUTHORS FIRST-RIGHT IN THE MIDDLE INSTEAD OF JUST BEING AROUND!
All this in every area of the "business" with own in-house radio/TV promo and consulting in (almost) every situation.
First signings are great bands like Die Lieferanten from Muenster (signed to Blickpunkt Pop) and Hotel Rimini from Leipzig, the edition TPS of the equally great Kiel based #1 band Leoniden actually published by Wintrup, the Dartmoor catalog of US-American singer/songwriter Margo Guryan ("Sunday Mornin'") and numerous other works/work shares by the likes of Gisbert zu Knyphausen, Husten, Woods Of Birnam and others.
In addition to the partnership with Wintrup, there is a solid co-publishing and administration relationship with the new Summen & Score music publishing company of musician, author & Staatsakt label head Maurice Summen, which includes the latter's own works/work shares for established artists like Deichkind, Fettes Brot or his very own band Die Türen, solo projects and – apart from that – simply some more awesome bands and authors like International Music, Düsseldorf Düsterboys, Nitsch, Girlwoman or Die Kerzen.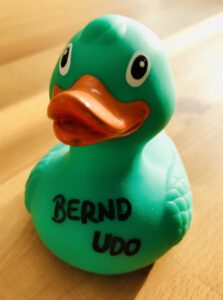 The person behind:
Marcus Bünte, trained industrial manager, attempted business student, former Top40 guitarist, DJ Bernd Udo Ente, married, two daughters, two dogs, during his time at Wintrup A&R, head of promotion and finally general manager and involved in one way or the other in artist careers from Rosenstolz to Wir sind Helden, Notwist to Leoniden, Olli Schulz to Gisbert zu Knyphausen, D.A.F. to E.A.V., David Guetta to Deine Freunde, Boy to Bilderbuch, of Käptn Peng and his Tentakel, Gloria, lilly among clouds and many more. Since May 2023 elected GEMA delegate of the extraordinary members in the curia of publishers.